Beautiful fireplaces have come back in vogue, finding them once again as a functional center of the home. Whether you are looking for a sleek modern design or a traditional stone hearth, you won't regret making a big statement.  While many remodels focus on kitchens we here at Michael F. Simon know that a fireplace can be just as much of a statement as a flashy counter top and new appliances.

The living room is one of the most regularly used spaces in the home. It is where people congregate, entertain, unwind, and interact . Often, it is also where children play or study and adults work. With the many uses this room has, homeowners may wish to consider remodeling to improve both its appearance and function. Living room remodels vary in price, effected by size, materials selected, and the style of the space. Remodeling to improve design and functionality will add value for you and your family and future buyers as well!
We are seeing big fireplaces with bigger fireplace walls. Floor-to-ceiling hearths, statement stonework or single slab quartz will certainly draw your attention. An eye-catching fireplace not only adds depth and texture to a room, but also can help create a sense of space in the home.  
When thinking of a large scale remodel you want to be sure your new space is cohesive and will be a space you will enjoy for years to come. The Michael F. Simon team have seen a great variety in style and design – and we love them all! We are happy to help you find the right look for your home.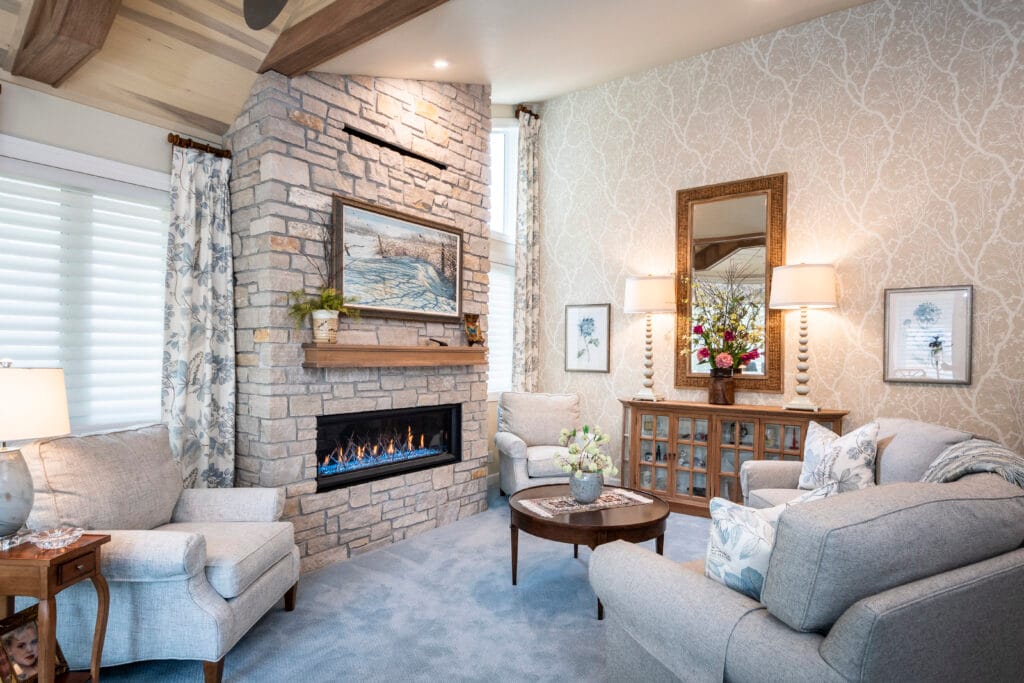 Considering a home renovation? Simon Builders can help!
A home redesign isn't something that you jump right into blind. You are going to want to do some research before you begin planning out your home redesign. Here are some questions to ask yourself before you begin thinking about the redesign process.
What is my budget? Can I achieve the design I want? What are my goals for this redesign? Who do I call for help?
The last question is easy enough- our design and sales team will help you find the right look and quality products to transform your home. We have the years of experience to guide you through the process from start to finish! Contact us today to get started.