When we remodel a space by simply updating the finishes keeping everything in the same location, we call it a ReFresh rather than a remodel. This isn't one of those projects! Yes, we ReFreshed the kitchen with new finishes, but we took this project a few extra steps as well.
While it is common for older homes to have a lot of smaller rooms that are separate from each other, the trend has been to knock down those dividing walls to open up the spaces so they all flow together. In this project, our homeowners asked us to do just that. The large wall that separated the great room from the kitchen was removed as well as a smaller section of the wall between the kitchen and the dining room.
The homeowners also wanted to better use their existing kitchen to allow more than one person to work in the kitchen at a time, which their existing layout didn't easily allow. We did this by changing the layout from a peninsula, to an island.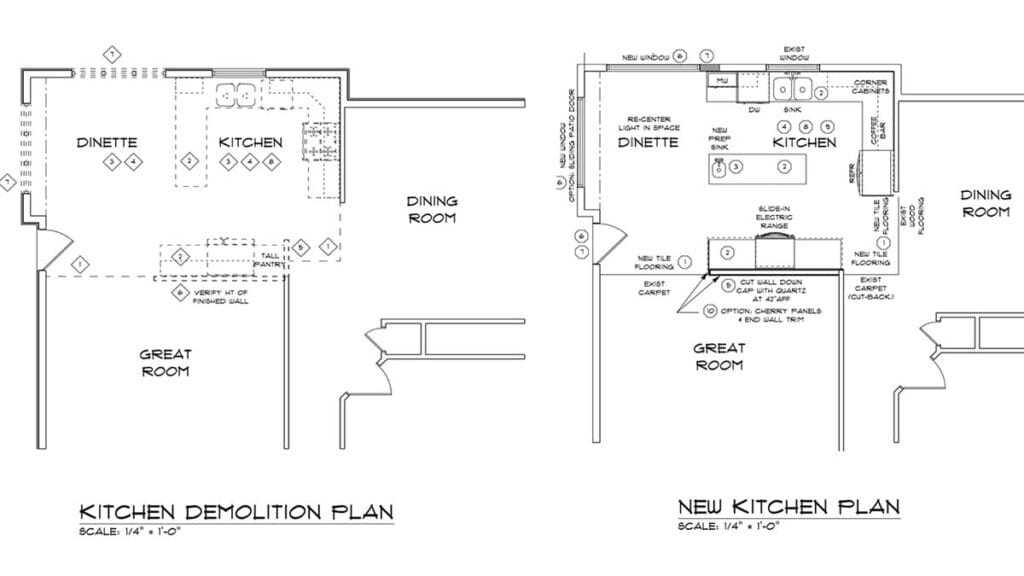 Not only does removing the dividing walls help to open up the spaces so that they flow together, but it also makes the home appear larger as you can see further into the home. The change in the layout and the added prep sink in the new island now allows more than one person to easily work in the kitchen and not bump into each other like before.
Considering a remodel? Simon Builders can help!
Whether you have a new property to fix up or want a big change in your current home, we are here to help! When thinking of a large-scale remodel you want to be sure your new space is cohesive and will be a space you will enjoy for years to come.
The Michael F. Simon team has seen a great variety in style and design – and we love them all! We are happy to help you find the right look for your home. Every remodel starts with a conversation about what you need in your home and what you want in your home, before we being the pricing and design for your project. We want to be sure we are getting you everything exactly the way you want it and to try to account for surprises!