This beautiful home with a breathtaking view overlooking the Madison skyline was once a showstopper that anyone would desire. Over the years its spectacular style became tired. A new set of owners cast a brand new vision which would bring this house back to its former glory! Michael F. Simon Builders was enlisted to make this vision a reality. The plan to accomplish this transformation consisted of renovating the entire home, inside and out, to create cohesiveness to both the function and feel of the home for the new owners.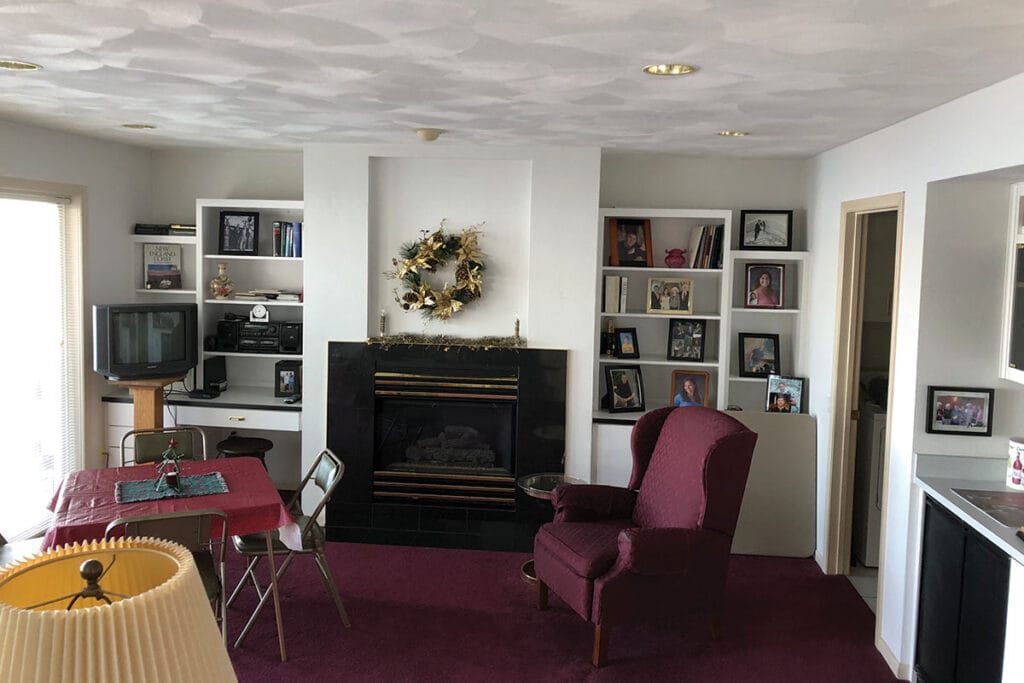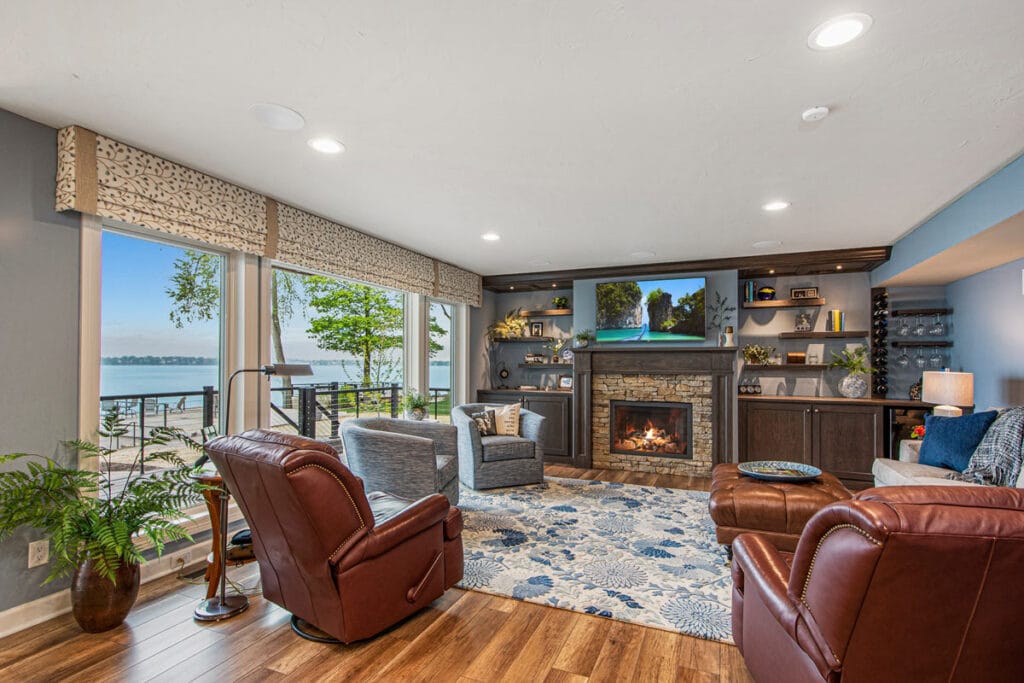 New windows bring in fresh daylight to highlight the new fireplace, built-in cabinets, and wine bar. Simply an inviting place to kick back and relax!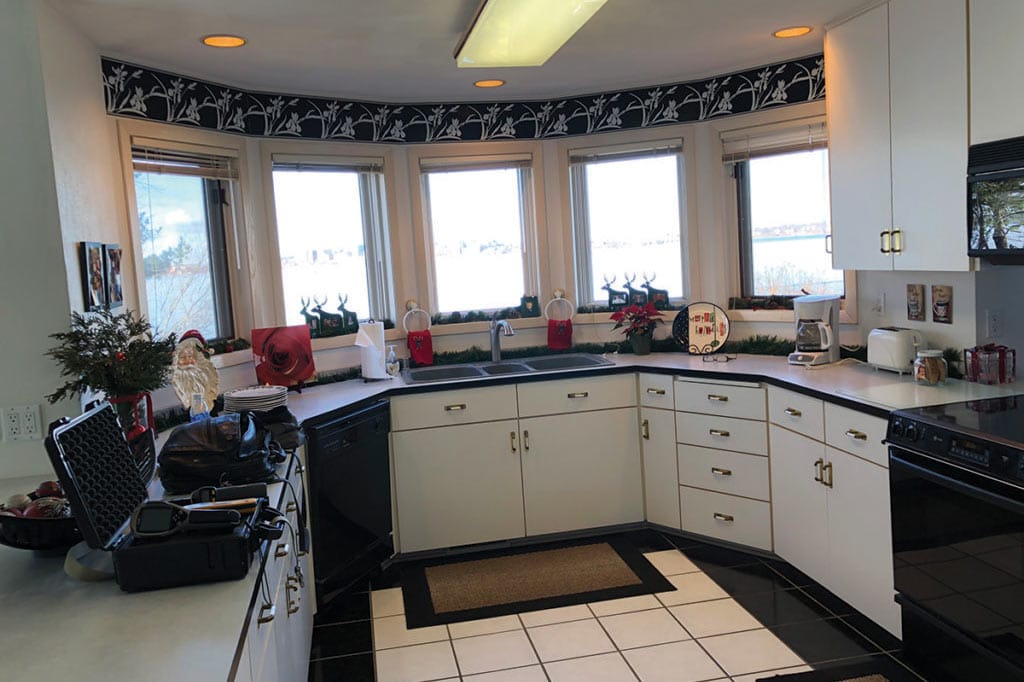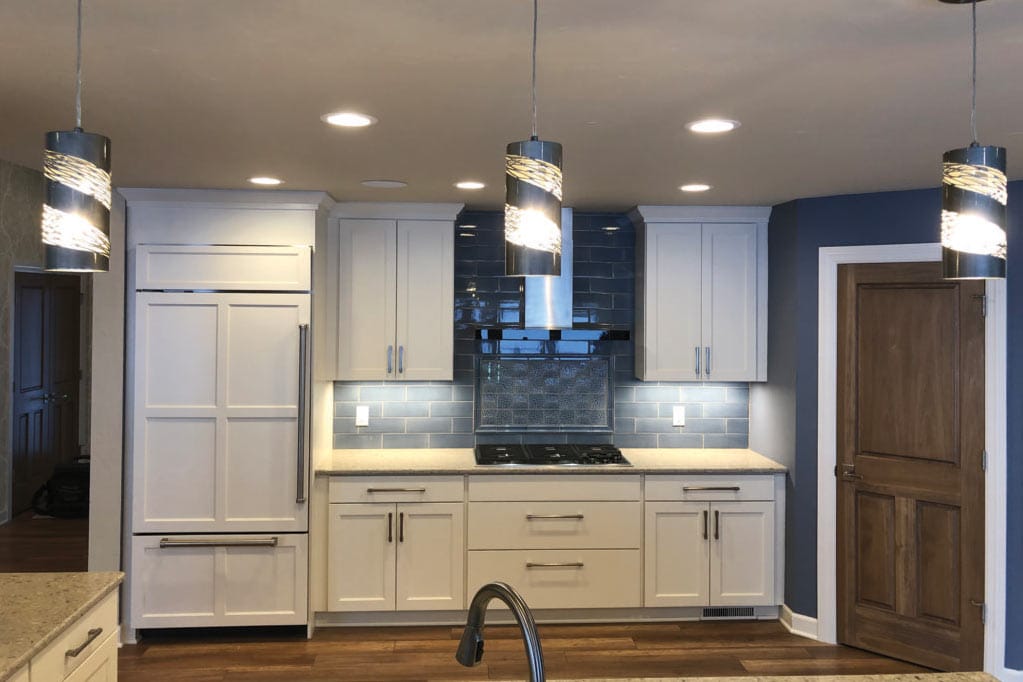 We creatively rearranged room locations to provide a kitchen with twice the functional space, stunning finishes, and a central location for all to gather and enjoy quality time.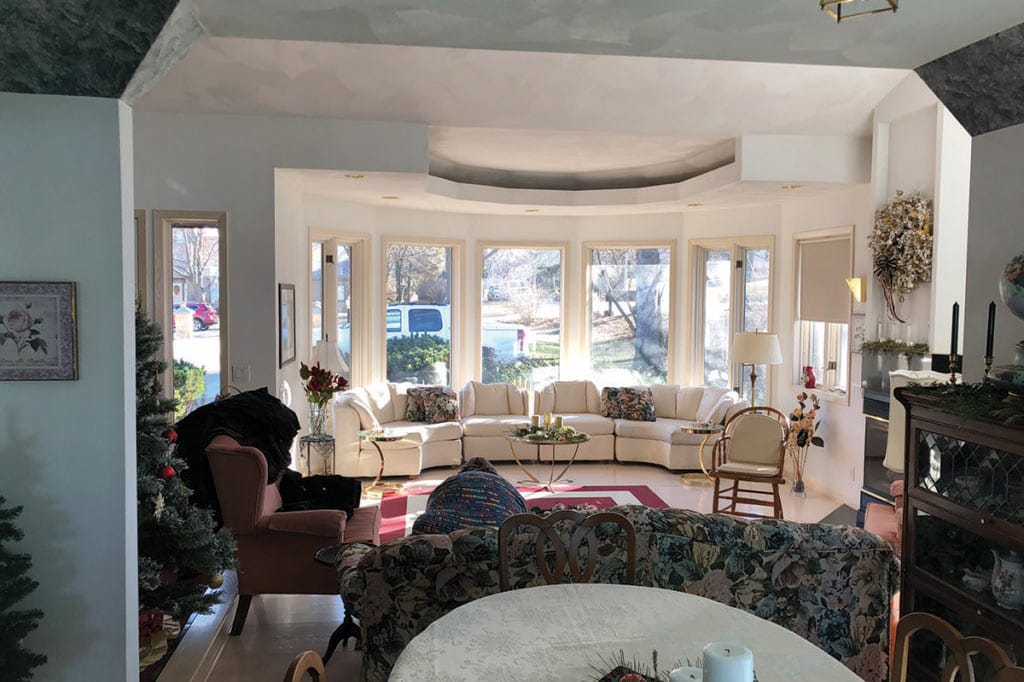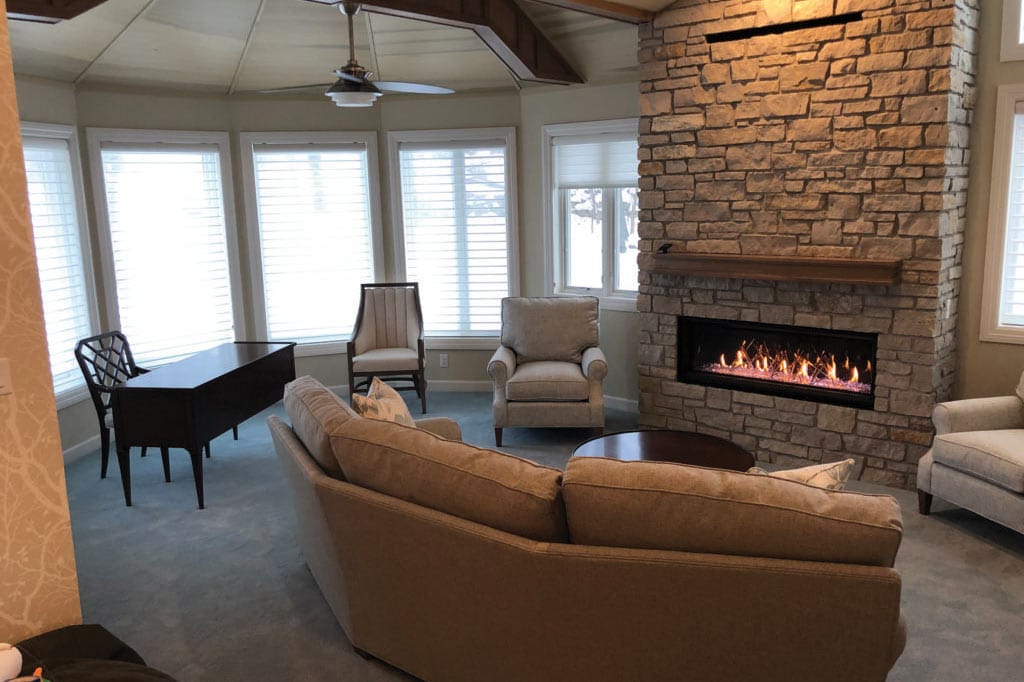 New vaulted Tongue and Groove ceiling, accented by a custom wood beam and spectacular fireplace, bring this formal living room together and provide a special place to enjoy a conversation.
By shifting walls and relocating room locations, an open floor plan was created that allows the house to have a much more comfortable flow and suited the spacial uses that the homeowners desired. These changes allowed for a blank canvass for high-end modern finishes that Michael F. Simon Builders is known for. In the end, each room was carefully thought out and designed to have a good balance of utility, relaxation, and entertaining space.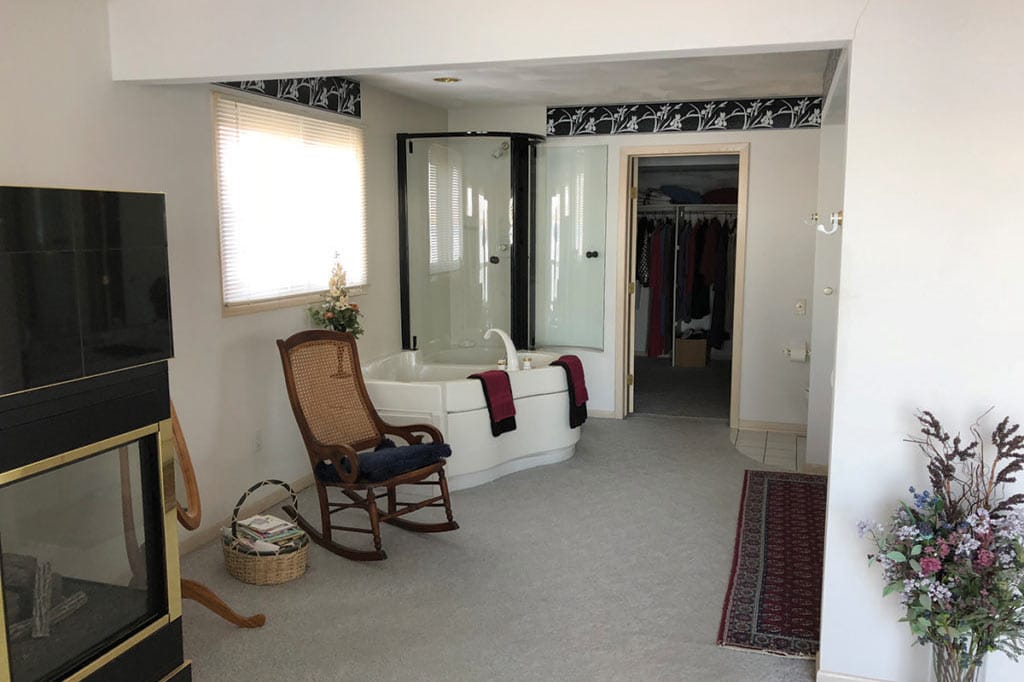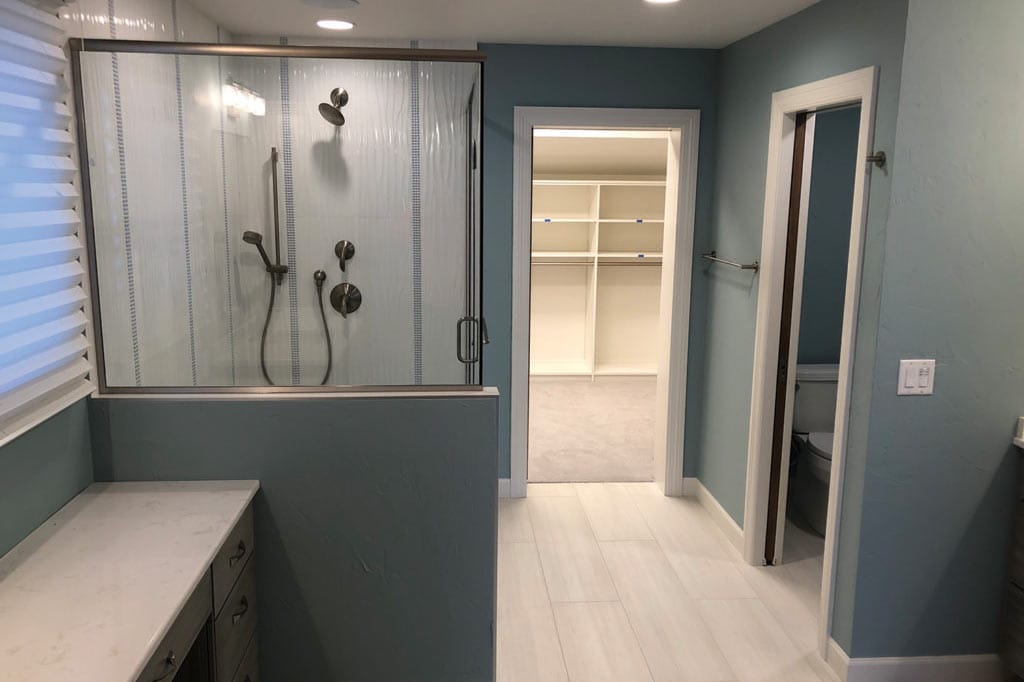 Once open to the master bedroom, this new master bath is a real eye-catcher that is now separated from the bedroom providing for a quieter private space.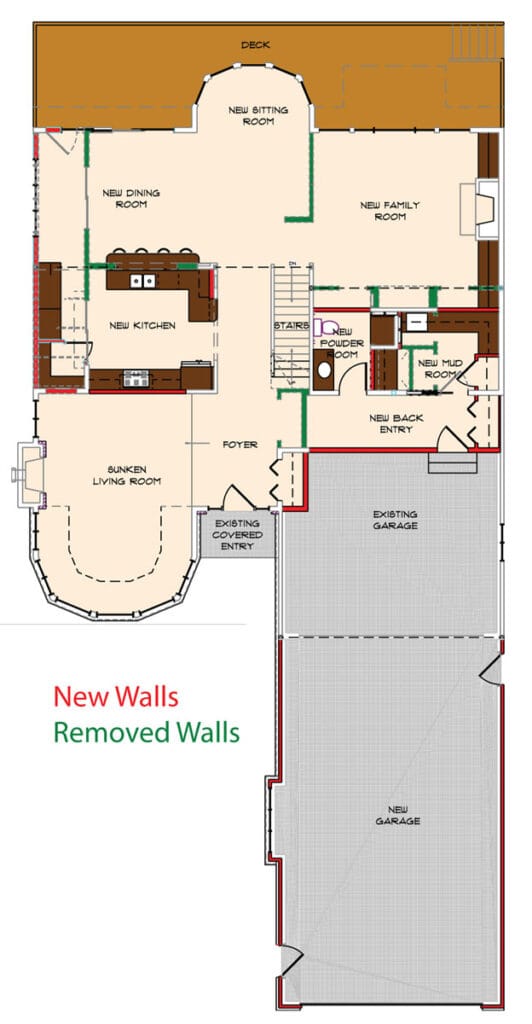 Considering a Lake Home Renovation? Where to start?
First, for any large renovation give us a call!
Next, whether you have a new property to fix up or want a big change in your current home, we are here to help! When thinking of a large-scale remodel you want to be sure your new space is cohesive and will be a space you will enjoy for years to come. The Michael F. Simon team has seen a great variety in style and design – and we love them all! We are happy to help you find the right look for your home. Every remodel starts with a conversation about what you need in your home and what you want in your home before we begin the pricing and design for your project.